14 Rooms (upstairs), 33 Beds
DOUBLE ROOM
1 double bed
Cot available on request

Welcome tea & coffee

Tableware, dish wash
Linen, towels, soap, hairdryer
Shared fridge & microwave
Shared shower & toilet facilities
TWIN ROOM
2 single beds

Welcome tea & coffee

Linen, towels, soap, hairdryer
Tableware, dish wash

Shared fridge & microwave

Shared shower & toilet facilities
XL FAMILY ROOM
1 double bed, 2 single beds, 1 cot

Welcome tea & coffee

Linen, towels, soap, hairdryer
Games, toys, books
Tableware, dish wash
Shared fridge & microwave
Shared shower & toilet facilities
SINGLE ROOM
1 single bed

Welcome tea & coffee

Linen, towels, soap, hairdryer
Tableware, dish wash
Shared fridge & microwave
Shared shower & toilet facilities
FAMILY ROOM
1 double bed, 2 single beds

Welcome tea & coffee

Tableware, dish wash
Linen, towels, soap, hairdryer
Shared fridge & microwave
Shared shower & toilet facilities
QUAD ROOM
4 single beds
Wash basin

Welcome tea & coffee

Tableware, dish wash
Linen, towels, soap, hairdryer
Shared fridge & microwave
Shared shower & toilet facilities
TRIPLE ROOM
3 single beds (single and bunk bed)
Wash basin

Welcome tea & coffee

Linen, towels, soap, hairdryer
Tableware, dish wash
Shared fridge & microwave
Shared shower & toilet facilities
ATTIC DOUBLE ROOM
1 double bed

Welcome tea & coffee

Linen, towels, soap, hairdryer
Tableware, dish wash
Shared fridge & microwave
Shared shower & toilet facilities down stairs
ATTIC TWIN ROOM
2 single bed

Welcome tea & coffee

Linen, towels, soap, hairdryer
Tableware, dish wash
Shared fridge & microwave
Shared shower & toilet facilities down stairs
SINGLE BED IN SHARED DORM ROOM
1 single bed in 4 bed dormitory
Wash basin

Welcome tea & coffee

Linen, towels, soap, hairdryer
Tableware, dish wash
Shared fridge & microwave
Shared shower & toilet facilities
SINGLE BED IN FEMALE DORM ROOM
1 single bed in female only dormitory
Welcome tea & coffee
Linen, towels, soap, hairdryer
Tableware, dish wash
Shared fridge & microwave
Shared shower & toilet facilities down stairs
AROUND & ABOUT AABALREE
Exterior & entrance

2nd floor (River) landing

3rd floor (Forest) landing
4th floor (attic Mountain) landing
Toilets & shower rooms
Shared fridge & microwave
aabAlree, Dundee
Visit Scotland's Sunniest City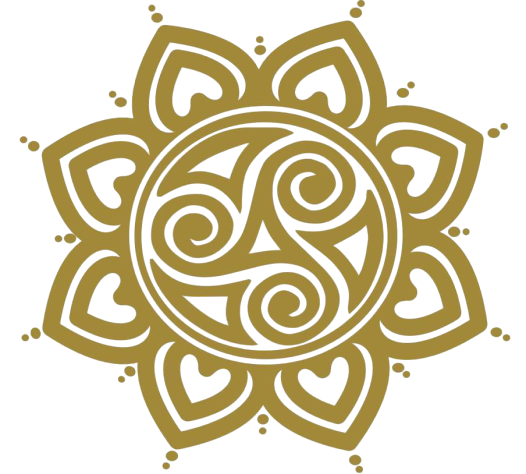 Stay where all be alree, in bonnie Dundee!
We're smack bang wallop in the heArt of the city and in the middle & above the popuar Union Street. Here, you have the chance to experience Scottish city life by staying in a (converted) 4 story, traditional tenement block. nB All room are up stairs and there is no lift.
With secure access directly onto Union Street, you'll have all of the city centre's shops, bars, restaurants, & salons off the doorstep whilst being within walking distance from the many attractions, venues and the Abertay & Dundee Universities. Bus/Train/EDI airport express connections 
We're an indy micro business and do our best to be eco friendly. Our power supply is from 100% renewable sources and we have converted all lighting to LED.  Where possible we use and supply ethical products and provisions and have things like free reusable bags and recycling points around the house.
 All rooms are up stairs and toilets/showers are shared with other guests.
Check-In: Self check-in from 1400hrs til late. Please provide your expected arrival time and we'll work around you (subject to availability).
Check-Out: 1030hrs daily.
PLEASE NOTE: ALL ROOMS ARE UP STAIRS AND THERE IS NO LIFT.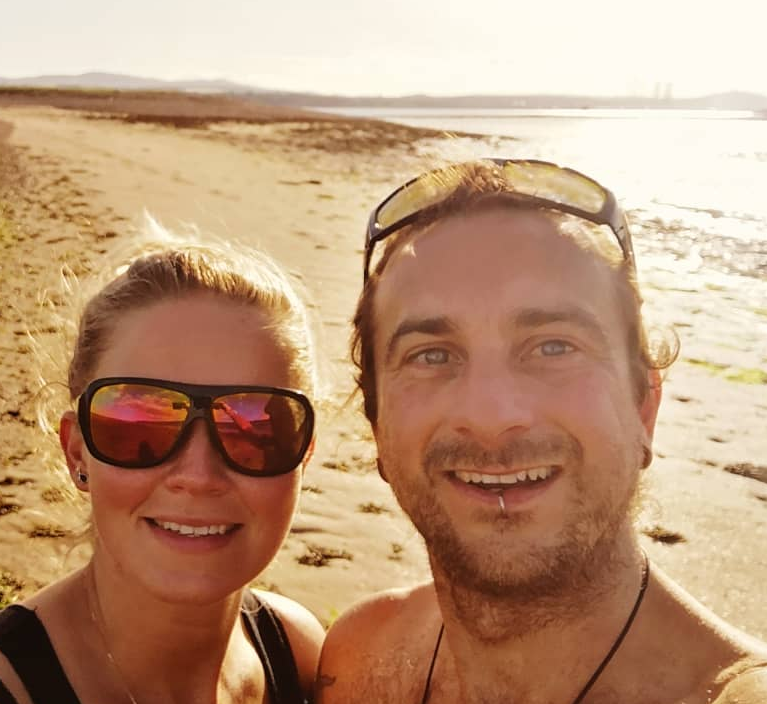 We want to create a chilled out, feel good & hassle-free environment for you to enjoy.
The name Aabalree derives from the Celtic word 'aber' (meaning river mouth), so we've had a bit of fun & fairyTay'led the 4-floor layout on Scotland's longest river.
We love to welcome folk from all walks of life & are family and furry friendly.
We look forward to your visit

☺Central location fantastic staff very helpful. ☹Nothing

☺Peach was friendly and helpful. He went out of the way and gave us a room on an other floor because I could nt manage the stairs.
☺Peach & Maggie were wonderful hosts and I thoroughly enjoyed my stay here. They were very accommodating when I needed to arrive a bit earlier than expected and were extremely helpful and informative about the area. Loved the eco-friendly decor of the house too and the fact that they put emphasis on sustainability e.g. providing reusable shopping bags etc, was brilliant! Would 100% recommend ?
☺Very welcoming, homey vibe, Peach and Maggie are great hosts, really appreciated the help carrying my heavy and broken suitcase to the 3rd floor after an extenuating journey. Very comfy bright and warm room, excellent WiFi (much needed as a freelancer) and altogether great place to stay. ☹Mmh nothing really? Maybe bit of a weak hot water pressure in the shower but that's thinking real hard for something negative to say about the place.
☺Everything from the minute we got in we were made to feel welcome and we were both really relaxed in the environment ☹Nothing was a friendly welcome and clean and comfy

☺Great accomdation! It's clean, has its own charm and the owners are very friendly and warm-hearted!

☺The hospitality was great. ☹My biggest problem with my stay was the lack of free parking,

Excellent! I have stayed here several times but this time was the first time under the new ownership and it was excellent. They've made it so pretty and colourful and my room was lovely (see pictures). It was only £35 for my room (I got NHS discount which made it even cheaper! ?) Books and DVD's were provided as were towels, shower gel and shampoo (all free of charge). I received a very warm welcome on arrival from Peach and made to feel at home. I didn't have breakfast but the menu looked really good. I'll definitely be back!

Great wee BnB. Peachy,Absolutely Marvellous. Stayed for one night,slept like a baby,had a great night in Dundee.I will definately be back in the very near future,I am sure that you are very well suited to this new venture & i sincerely wish you both all the very best. Thank You for a very pleasant stay

Best hostel experience I've worked and stayed in loads of hostels and this was by far the cutest place I've come across. Really lovely owners and great vibes! Really nice seeing sustainability cared for in different ways. Ideal location. Super appropriate prices. And a comforting family-feel <3 my number one recommendation.

Great Guest House Fantastic find 5 mins walk from train station, greeted by Chris and shown to my more than ample single room ( see photos ). Bed was very comfy and i slept very well , even though was at front of building overlooking bars. Breakfast was delicious with plenty of choice and great locally sourced food. Overall Brilliant stay and will be staying again next year when visiting.

Angelo Jagatsingh Would like to thnk chris for his hospitality and accommodation at short notice will be recommending to my friends and work colleagues very clean and friendly relaxed atmosphere unfortunately have to mis break fast

Emplacement idéal, super accueil J'ai passé 2 nuits à Aabalree Guest House, l'emplacement est idéal, à quelques minutes à pied de la gare. L'accueil est chaleureux, les chambres propres, et j'ai apprécié le choix d'un petit-déjeuner végan.

shirleykobiela
16/05/2019
Thank God for Chris & Magdalena @Aabalree Guet House, Dundee We were travelling to dundee for a wedding and I found the Aabalree online & booked last year before Chris & Maggie took over - they could not be a nicer couple, this is definitely the business for them - they care about their customers and I've heard from Chris all their plans for the guest house which they took over in March 2019 - the rooms are a good size, ok so they're not all ensuite but it just out the room door and round the corner, so that's not an issue, great shower room, nice & big with a supply of shampoos, conditioners & body washes - sadly I was pretty ill & never got to experience the massive breakfast that they put on but everyone in my party was well satisfied & I wish them all the best for the future.

Clean,quaint and welcoming Visit to Dundee to see friend. Stayed here. Excellent quick check in. Small warm snug room. Generous breakfast provided. Excellent location. Small local business very customer focused. You can actually see the new V and A gallery from the B and B. Lots of cafes, pubs on the same street. Literally 2 mins from station and quayside
Appartement atypique très bien situé , accueil très agréable.
Very helpful and attentive hosts. Great place to stay in the heart of the city. Highly recommend
Great little B&B in the heart of Dundee. Just an overnight stay while settling our daughter in at University. Everything you need and want to visit is within a 10 minute walk.
Great location, great hospitality, and value for money. It is difficult to find better hosts than Peach and Maggie.
Very nice
Awesome place to stay. Tons of character. Great hosts. Tasty breakfast. Clean, cosy rooms. Ideally located close to railway station, and places to eat. Highly recommended!
Vous serez acceuilli dans un lieu genre auberge de jeunesse très agréable et propre et les hôtes sont très sympas. La nuit à été très calme.
Great location! Thanks Chris and Maggie!
Super amazing place! Perfect location and amazing pricing. They were super accommodating and the breakfast was amazing for just £5
20 Union Street
Dundee
DD1 4BH
 Phone: 01382 223867
Email: enquiries@aabalree.com